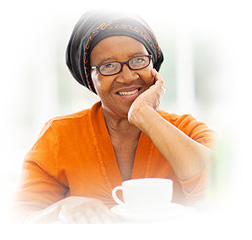 The specialty Arabica coffees of majestic Africa are considered to be some of the world's most exquisite. The dramatically high elevations and lush soil conditions are optimal for the cultivation of premium coffee.
There are significant differences between countries in the region; however, in general, washed African Arabica coffees are bright, balanced and contain a citrus, berry, winy or floral essence.
Ethiopian Coffees are noted for their big body and sometimes extremely wild fruity finish. They also tend to have a floral / berry finish going for them. Kenyan Coffee are highly sought after because for their irresistible acidity and bright citrusy cup
Tanzanian Coffee are full in body, rich in flavor and slightly fruity. They also offer a winy acidity, bold cup and lower acidity. Tanzania is also known for the peaberry type of coffee which results from the cherry of the coffee plant. Many believe that this produces an enhanced flavor.
Uganda Arabica Coffee is mainly grown in the highland areas on the slopes of Mount Elgon in the East and Mt. Rwenzori and Mt. Muhabura. This coffee ranges from being neutral to mild; it is also medium-bodied and balanced.