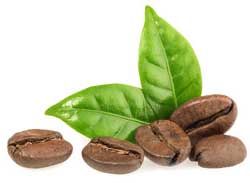 What makes us a brand today and a reason for our joy and pride can't be described in words. We promote women empowerment by helping hundreds of women to live an improvised life by giving them a chance to be self independent.From Uganda (East Africa) to India, 80% of the Shea Butter and African Coffee community are managed by women, which includes hundreds of women in rural areas involved in collection and processing. Shea Butter is extracted from African Shea Tree. It contains the fatty part of shea nut that nourishes and conditions the skin. We are using Uganda (East Africa) unrefined shea butter made from cold pressed method.
Africa produces some of the world's most unique coffees characterized by floral, fruit and wine tones with rich acidity. Kafele coffee is made of finest beans handpicked from best African coffee farms – Masaba Highlands and Victoria Basin. The green beans are further roasted and blended to create a premium brew.
We explored the finest coffee regions of South India like Malabar, Coorg, Chikmagalur and Mangaluru to create a perfect cup of South India Filter Coffee for you. The premium green beans are carefully handpicked, blended and roasted to perfection.
Last but not the least we added unpolished whole spices and powder spices with no additives and artificial flavours from Jaipur and Jhunjunu in Rajasthan – .
Our zest for exploring something new is still on…